"You don't need an accountant - you need a problem solver."
There are No "One Size Fits All" Solutions!
Estates, trusts, start-ups, divorced or separated spouses, ministers, retirees, self-employed, attorneys, investors, contractors, real estate professionals, family businesses, corporations, S-Corps, partnerships, LLCs - they all have unique tax and financial issues.
And every one of them needs dedicated personal attention.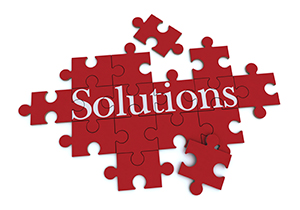 That's what I provide: personal attention to your individual concerns.
The key to success in anything is to be proactive - it won't get better until you make it happen.
"What is the cost of doing nothing?
Everything else you didn't get to do!"
So, how can I help you survive and prosper?
Business Consulting Services
Businesses, Estates & Trusts
C-Corp, S-Corp, Partnership, Estate, Trust, Business Property Tax, Payroll Tax, Commissioner of Accounts filings, etc. With all the different rules and filings and deadlines to keep track of, who has time to run a business? I can help...
Divorce & Separation Tax Issues
Managing the tax impact of alimony, property settlements, litigation costs, etc.
IRS Notices? Unfiled Returns? You Need to Act Now!
Never ignore an IRS (or state) Tax Notice! It will not go away, it will only get worse. I can help.
Individuals
Yes, I do prepare all kinds of individual returns. And yes, everyone's tax situation is different. And yes, April 15 is too late for tax planning...
It's Your Business: Make It Work for You!
When is the last time your accountant said "Here's an idea I think will save you money"?
Public Speaking, Seminars & Media Interviews
Presentations and Commentary on a wide variety of Personal Finance and Tax topics.
Tax Planning
Alternative Minimum Tax & Gift Tax planning, "Safe Harbor" withholding & estimates; Pass-through income, loss basis & at-risk limitations, Section 179 expense coordination, changes in income & deductions, "Kiddie Tax" planning, education deductions & cred